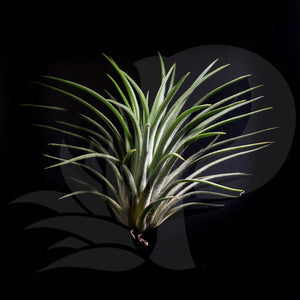 T. ionantha Rubra (small)
This air plant has thin narrow leaves of a pale green color with a mixture of silvery hues. These long straight leaves extend outwards in every direction making them look crowded together. But because of this, it creates the appearance of great volume in the plant or a state in which the plant does not look too bare or lacking in some areas. Over time the leaves blush red like most Ionanthas henceforth accentuating the plant's strikingly untamed yet elegant frame, creating a very bold and chic design, which is perfect for anyone who would like to add a modern, more unique touch to their homes.
Suggest growing condition
Airflow: Moderate
Light: Shaded bright light to Direct morning sunlight
Water: At least once every 2 days
Remarks: 

*Watering frequency is determined by growing environment.
https://pick-a-plant-online.myshopify.com/pages/airplant-care-guide
* Please note that prices may vary at our retail outlets and nursery. Online purchases will follow the prices stated online. Thanks for your understanding.