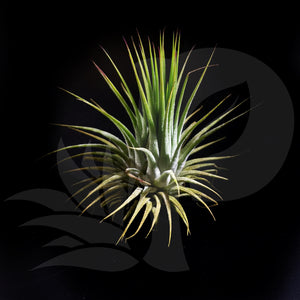 T. ionantha var. Ionantha
The T. ionantha var. Ionantha is a stunning piece. The leaves are a yellow-green color combined with silvery tints and are quite long, mostly extending upwards yet still maintaining a surrounding frame of leaves that extend towards other directions. The leaves are already thin at the base but get even thinner as they reach the tips. The combination of thin leaves and a wild untamed frame give the whole piece a delicate yet firm design, something that is striking and immediately catches one's eye but does not intimidate. Placed in homes and gardens as a statement piece.
Suggest growing condition
Airflow: Moderate
Light: Shaded bright light to Direct morning sunlight
Water: At least once every 2 days
Remarks: 

*Watering frequency is determined by growing environment.
https://pick-a-plant-online.myshopify.com/pages/airplant-care-guide
* Please note that prices may vary at our retail outlets and nursery. Online purchases will follow the prices stated online. Thanks for your understanding.